Youth's Cleanroom Products
Elevate your cleanroom to the next level with our exceptional cleanroom air filters. As the definition of clean air solutions, we provide a wide range of filters to various industries, including pharmaceuticals, semiconductors, and biotechnology, that demand pure and contamination-free air. Our filters are engineered to deliver unmatched performance and filtration efficiency, ensuring a healthier and safer environment. Join the ranks of satisfied customers and discover the difference clean air can make with our cleanroom air filters. Browse our collection now!
Explore the realm of cleanroom equipment on our website! Our cleanroom equipment category is your one-stop shop for everything you need to make your cleanroom environment top-notch. This category includes a wide range of products designed to enhance your cleanroom experience, including mist and air showers, sampling and dispensing and weighing booths, ORABS, pass boxes, and FFUs. Whether you're looking for high-quality, reliable equipment or simply trying to upgrade your cleanroom setup, you're sure to find what you're looking for in our cleanroom equipment category. So why wait? Start browsing today and discover a world of cleanroom equipment like never before!
Unlock the full potential of your cleanroom with our comprehensive cleanroom system! We offer a wide range of products, including panels, doors and windows, aluminum profiles, and lighting, that cater to various industries, including pharmaceutical, semiconductor, and biotechnology, that demand clean and controlled environments. Our cleanroom system is designed to provide superior performance, reliability, and efficiency, ensuring a contamination-free environment. Experience the ultimate in cleanroom solutions and discover the difference a complete system can make with us. Browse our collection now!
Discover the ultimate cleanroom furnishing solutions with us! Our cleanroom furnishing category offers a wide range of products to meet all your cleanroom needs, including cabinets, workstations, clean benches, and gowning. Whether you're looking to maximize your cleanroom space or create a more organized and efficient work environment, we've got you covered. Our products are designed to deliver superior performance, reliability, and durability, making them ideal for use in any cleanroom environment. With our cleanroom furnishing, you can create a safe, controlled, and productive environment that meets the highest standards of quality and hygiene.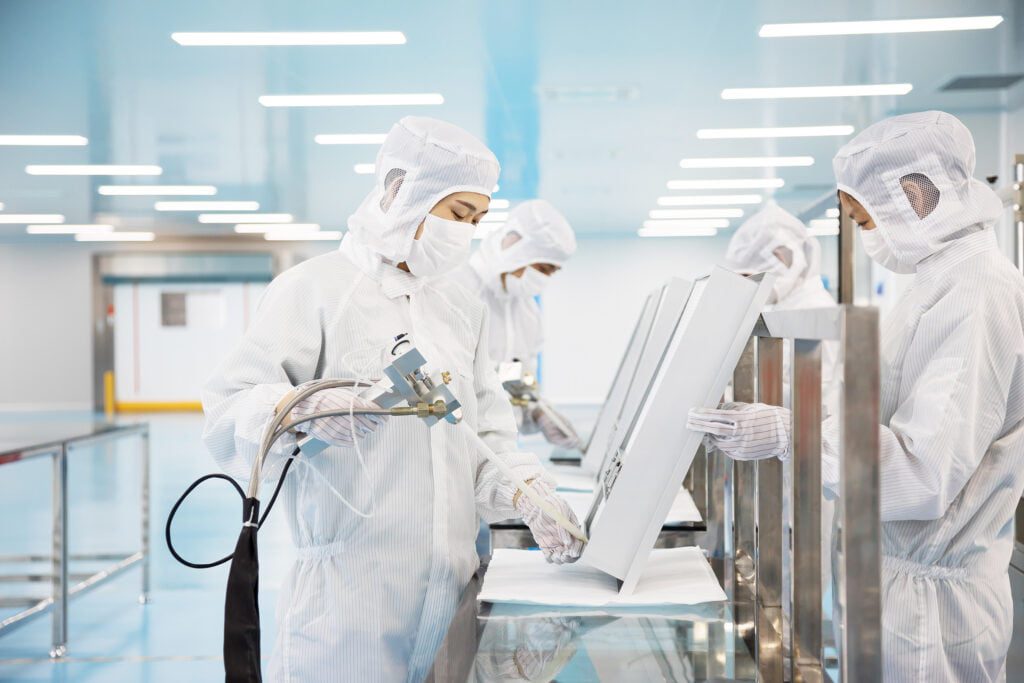 As an ISO 9001:2008 certified company, Youthtech offers a broad range of high-quality filters, purification equipment, cleanroom furniture and turnkey solution to meet the needs of applications from Class 100,000 to Class 10. At Youthtech, you will find the ultimate products with excellent cost-effective, not the cheapest but the most appropriate investment cost to meet your reliable operation, long lasting and high-quality requirements.
We are committed to developing and launching new innovative readiness services to meet your needs run true to form.
Thanks for choosing us as your partner!
Do you provide ODM/OEM service?
In YOUTH Company, we specialize in creating custom products that meet the exact specifications of our clients. Our experienced development team will work with you throughout the entire design and manufacturing process, from choosing materials to finalizing the design. We have a track record of success, as we currently provide OEM services for several well-known brands. In addition, we have access to advanced assembly and testing facilities that allow us to offer flexible manufacturing options and full customization services. Trust us to deliver high-quality, customized products that meet your unique needs.
How long will it take for me to reply when I send an inquiry?
We value every customer's trust. We will reply you within 24 hours.
What quality certification protocols do you produce products under?
In YOUTH company, we adhere to the guidelines and protocols set forth by GMP and WHO. In addition, we are certified to the ISO 9001:2018 standard and are committed to meeting the specific requirements of our customers. We work closely with our customers to ensure that all necessary customs and import/export certifications are obtained.
How is your after-sales service?
At YOUTH, our services are organized into three categories: pre-sale, sale, and after-sale. The after-sale service begins as soon as the TURN-KEY project is completed. Customers can contact us through various methods, such as email, phone, or instant messaging, to report any issues or needs in the after-sale period. We aim to respond to customer inquiries within 12 hours and provide a feasible solution, including any estimated costs, within 8 hours of receiving and confirming the customer's request. For larger projects, our on-site technical service engineers will be available at the project site within 24 hours.
Can you realize custom design and production according to customer's needs?
At YOUTH, we offer customizable cleanroom products and solutions for all aspects of cleanroom projects, including filters, equipment, furniture, complete systems, and all necessary consumables for cleanroom operation. We are able to customize any cleanroom-related product to meet your specific needs.
Are there any implied conditions for business cooperation with YOUTH?
There are no implied conditions of cooperation with YOUTH. We look forward to establishing long-term, mutually beneficial cooperation with our customers.
Which countries have you sold your equipment to?
For many years, YOUTH has earned the trust and admiration of our customers through our high-quality products, attentive service, and fair pricing. We place a high value on our customers and recognize that they are key to our success. Our products have also been successfully exported to over 20 countries in Europe, America, and the Middle East.
Are you factory or trader? where is your factory located?
We are a company integrating industry and trade. YOUTH has a complete design, manufacturing, inspection and other full-process production lines.
What is your warranty condition?
Different types of our cleanroom products have different warranty conditions. Please confirm the specific equipment warranty with our sales staff.
Do you offer on-site technical support services?
Yes, we provide technical support services on the project site. Including transportation, construction, installation and commissioning, etc.
Do you offer free samples service?
Yes, we provide free sample service before sale for all customers.
Please communicate with our sales engineers about the products you are interested in, and we will provide you with a full set of logistics and customization services.
What payment methods do you accept?
Payment methods accepted by YOUTH:
FOB, T/T, L/C, CIF, EXW, etc.
30% deposit, 70% before shipment.
You can also contact our sales engineers to find a more suitable payment plan.
Ready to Start Your Business?