Product Features and Applications
A Cleanroom VHP Pass Box (also called VHP Chamber, VHP Pass Through) is a specialized device designed for the safe transfer of small items between clean and non-clean areas in cleanroom environments. It helps minimize contamination risk by reducing door openings. It uses VHP (Vaporized Hydrogen Peroxide) sterilization with a flash evaporation system for efficient decontamination. There are two construction options available: stainless-steel-framed double-layer 5mm toughened glass or 10mm toughened glass, both with silicone inflatable sealing strips to provide an airtight seal. Some models also have a self-pressurization detection system for added safety. The Pass Box is ideal for use in micro-technology, biological labs, pharmaceutical factories, hospitals, and food processing plants where maintaining sterility is crucial.
Youth's VHP Passbox Customized Feature
Youth's VHP Pass-Box is controlled by SIEMENS automation control equipment, ensuring stable operation throughout all stages of the process. This advanced control system ensures reliable and efficient performance, meeting the high standards and requirements of our international clients.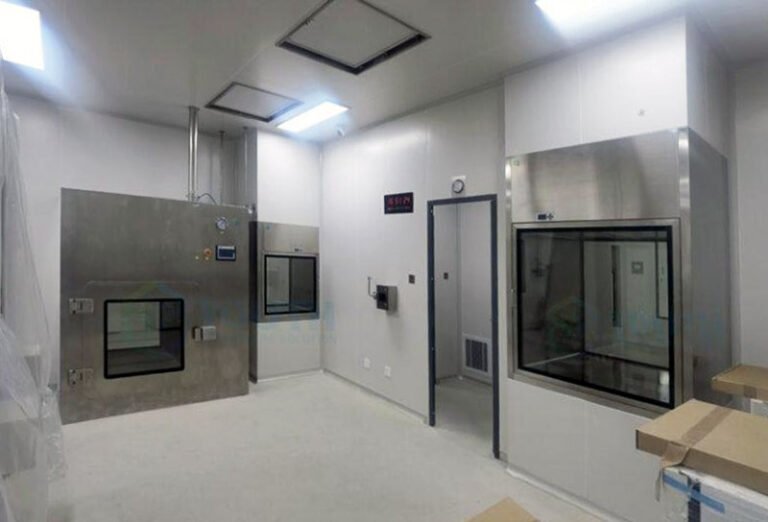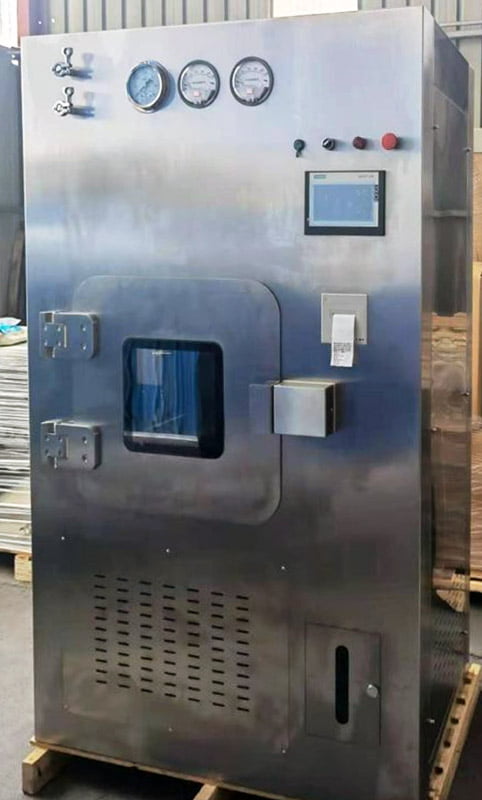 During the biological decontamination and exhaust stages, all gases introduced into the chamber are filtered through H14-grade HEPA filters to prevent any material contamination.
Our system features an independent ventilation and exhaust unit, including fans, pneumatic butterfly valves, and exhaust pipelines. This allows for rapid replacement of the hydrogen peroxide gas inside the chamber, preventing it from entering the HVAC system.
The inlet and outlet are designed with double-door structures, featuring pneumatic sealing, locking, and interlocking mechanisms to ensure safe operation. The doors are interlocked when the system is in operation.
YOUTH VHP Passbox system has real-time monitoring capabilities for temperature, humidity, and pressure inside the cabin. The sterile transfer chamber is equipped with complete IQ, OQ, and PQ documentation and can provide on-site validation.
Has the function of saving and printing parameters for the bio-decontamination cycle.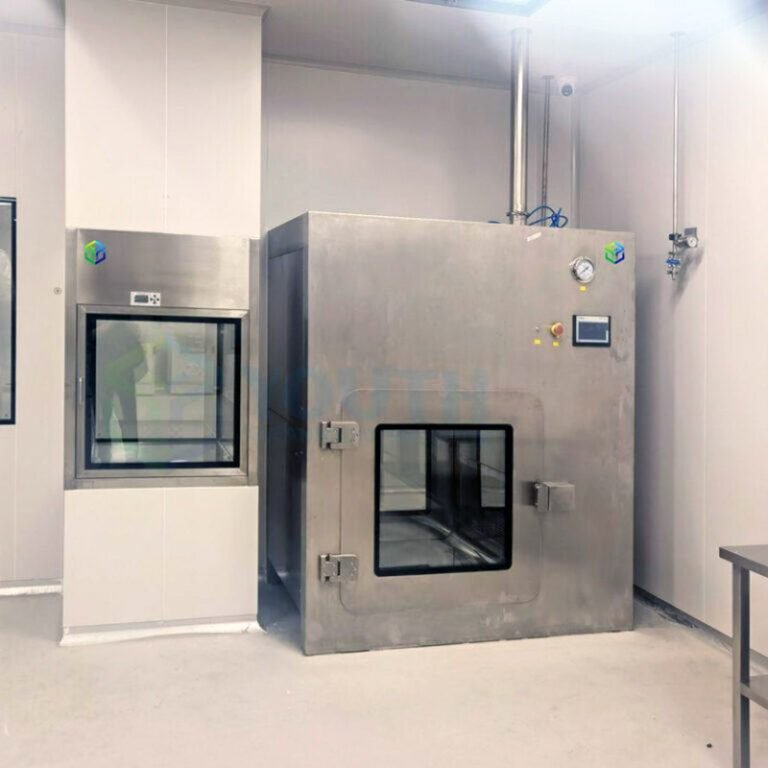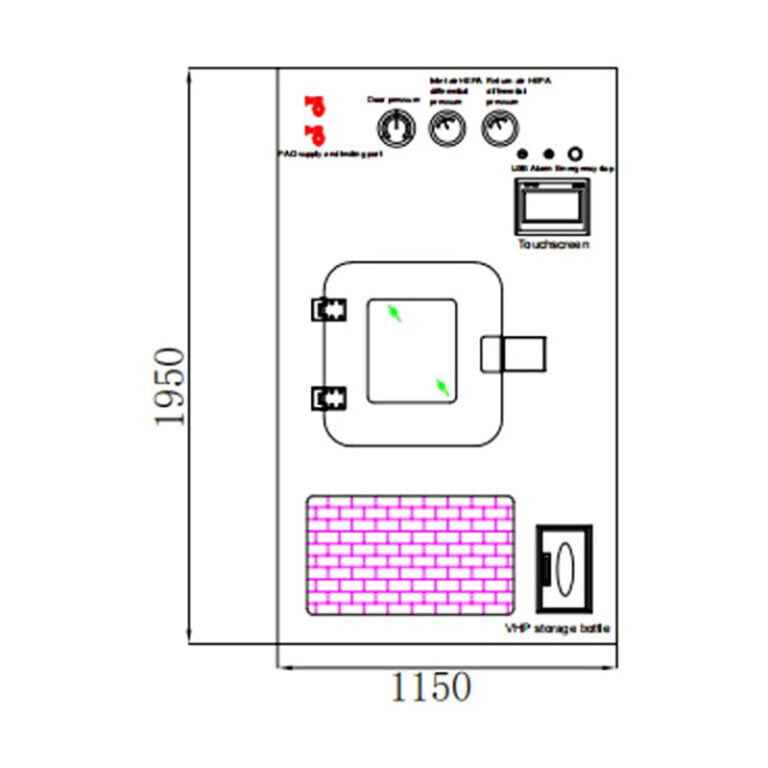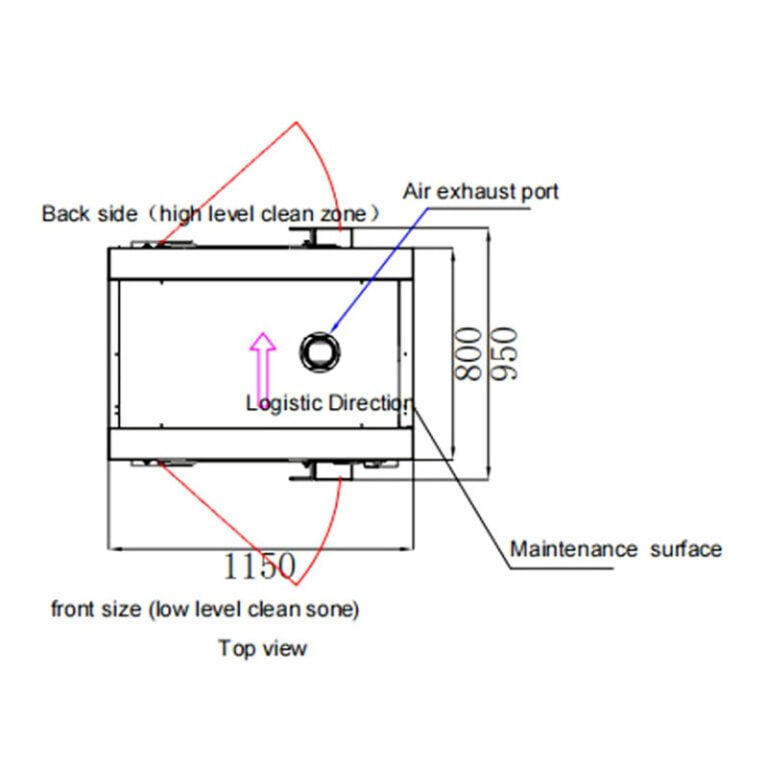 Technical Descriptions of YOUTH's VHP Pass Box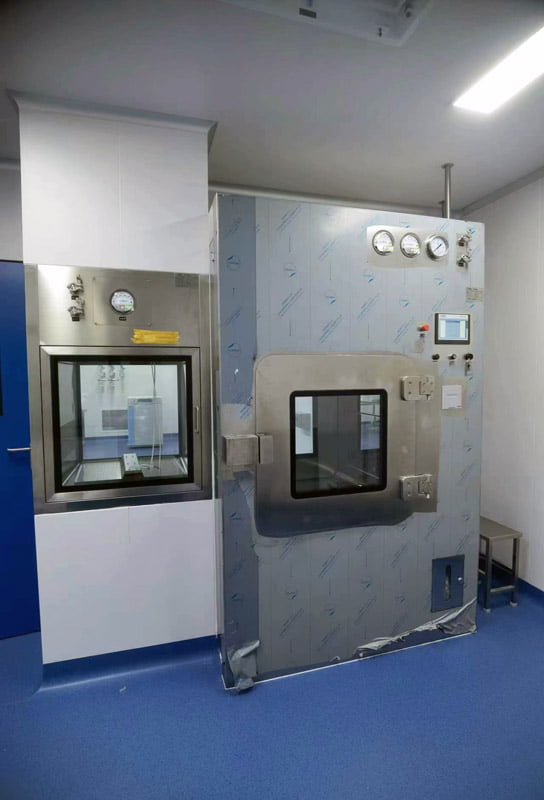 All-in and All-exhaust Exhaust Method:
This pass box ensures maximum purification efficiency by providing a sealed VHP sterilization stage through comprehensive air intake and exhaust.
Flow Rate:
The VHP pass through maintains a flow rate of 50L/min for efficient air circulation.
Low Consumption:
With a consumption of only 1 cubic unit, It is energy-efficient and cost-effective.
Dew Point:
The pass box maintains a dew point of -20℃, Preventing condensation and maintaining dry conditions.
Maximum Particle Size:
The pass box effectively filters particles, with a maximum particle size of < 0.5um, ensuring a clean transfer environment.
High Sterilization Efficiency:
The pass box achieves a sterilization efficiency exceeding 6Lg, ensuring thorough decontamination.
VHP Integration:
Incorporating Vaporized Hydrogen Peroxide (VHP) technology, VHP Pass box ensures effective sterilization of transferred items.
Online Concentration Control:
The pass box features real-time monitoring and control of VHP gas concentration during the sterilization process, optimizing performance and safety.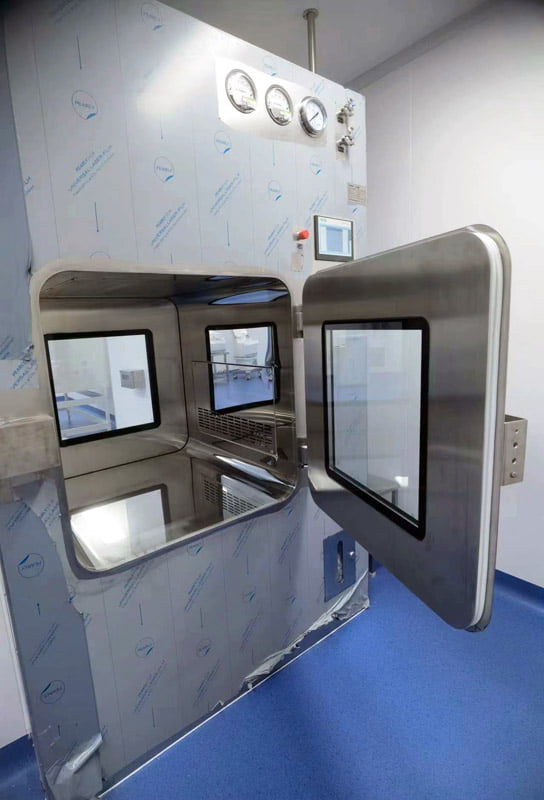 Preparation Stage: Place items inside the pass box and close the warehouse door.
Condition Stage: Activate the dehumidifier and the sterilizer heater (automatically switches as per the set temperature). Proceed to the next stage when the current humidity of the equipment is ≤ 25%, and conditions are met.
Pre-Sterilization Stage: Turn on the peristaltic pump to rapidly increase the cavity concentration.
Sterilization Stage: Activate the peristaltic pump to introduce a small amount of H2O2 to achieve saturation concentration.
Maintain Stage: Turn off the peristaltic pump and heater as per time control.
Ventilation Stage: Open the air intake and exhaust, control cavity pressure, and once the pressure stabilizes, open the exhaust air to the maximum.
YOUTH's VHP Pass Box (VHP Pass Through) offers advanced features for efficient, safe, and reliable decontamination and transfer of materials in controlled environments.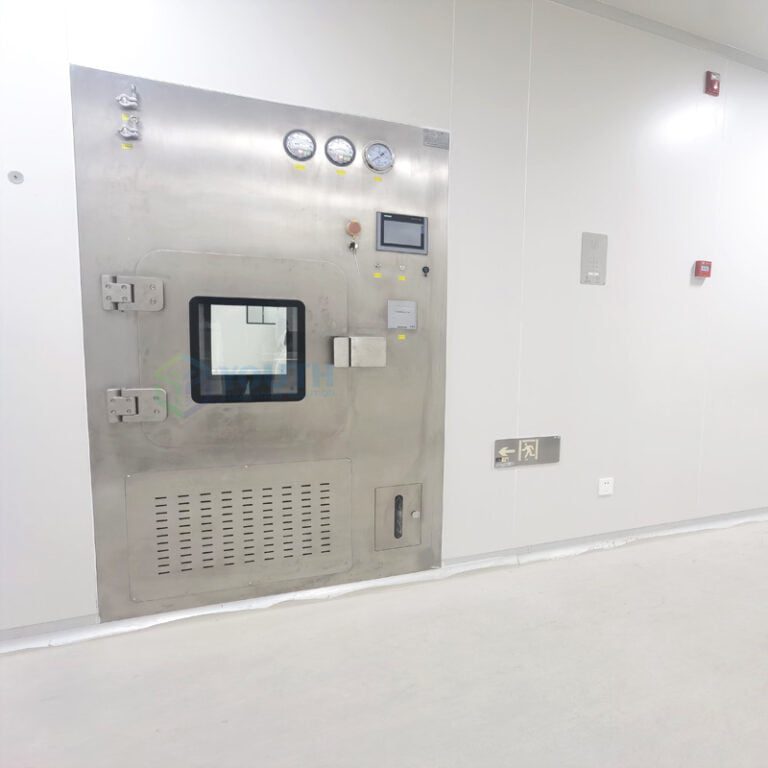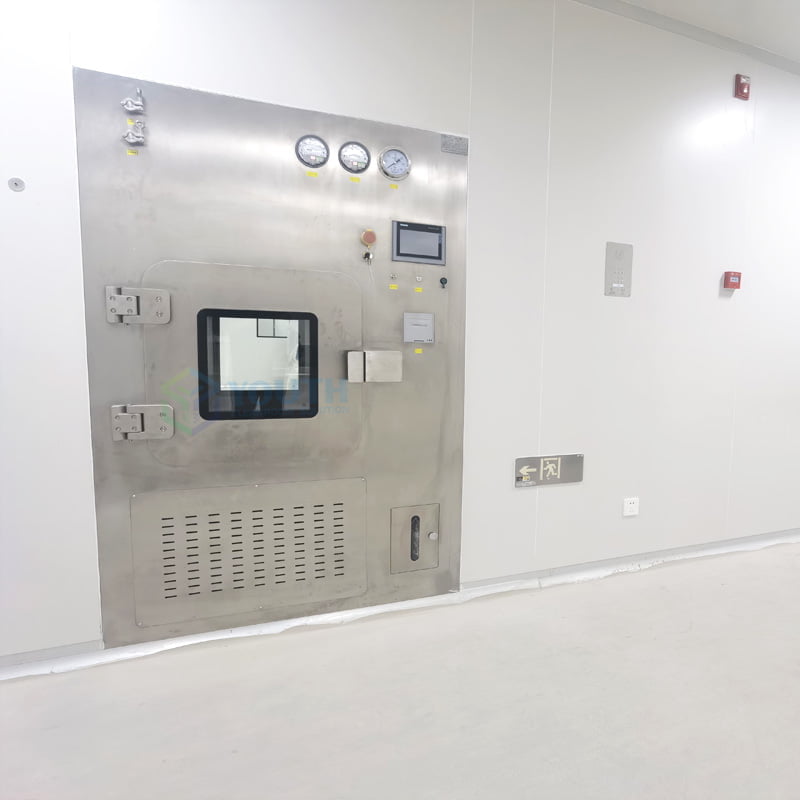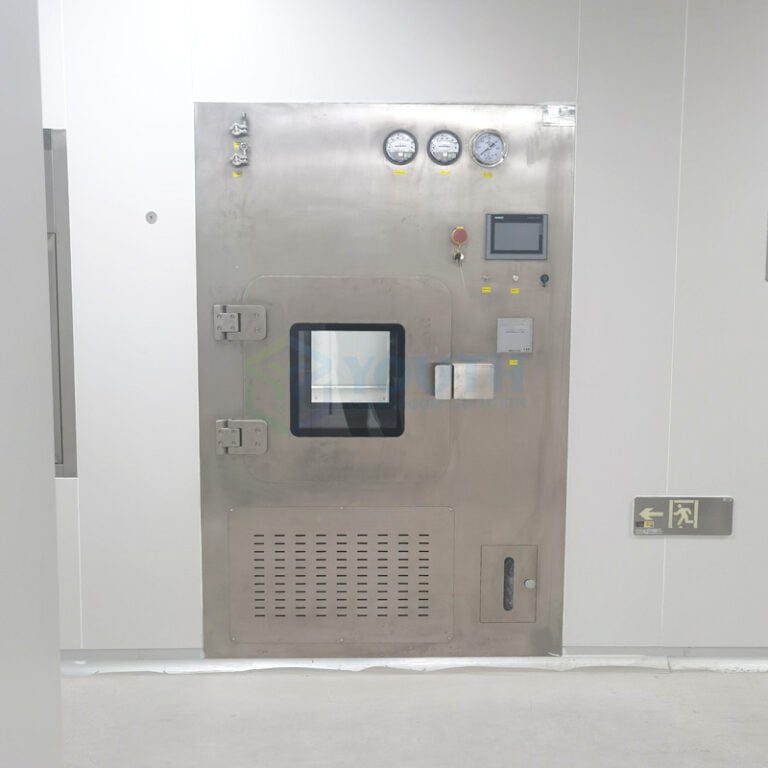 What are the Applications of Cleanroom VHP Pass Boxes?
Cleanroom VHP Chamber are widely used in the pharmaceutical, biotechnology, and semiconductor industries to transfer materials, equipment, and components into cleanrooms while maintaining sterility and minimizing contamination risk. They are essential in preserving the integrity of sensitive biological materials and delicate components used in the production of microelectronic devices.