The separator air filter is a medium-efficiency air filter with a separator. It is an air filter commonly used in purification engineering for mid-stage filtration. It is cheap, resistant to high and low temperatures, and can withstand high mechanical load capacity. Can be used to filter suspended solids such as viruses, bacteria, toxic dust, aerosols, and environments that require virtually sterile or dust-free air. Designed to meet the demands of high loads and extended temperature ranges up to 280°C, separate filters can meet particularly stringent air purification requirements, typically used in circulating air plants for drying processes in the automotive or pharmaceutical industries.
Cleanroom separator air filters are typically made by enclosing a filter media, such as fiberglass or synthetic fibers, within a perforated metal or plastic frame. The frame is then sealed with a plastic or rubber gasket to prevent air leakage. The filter is mounted on a separator, which is a device that separates the clean air from the contaminated air. This allows the filter to effectively remove particles and contaminants from the air, while still allowing air to flow through the filter.
Cleanroom separator air filters are commonly used in cleanrooms and other controlled environments where it is important to maintain the cleanliness of the air. They are typically used in industries that require strict cleanliness standards, such as pharmaceuticals, medical devices, and semiconductors. When choosing a cleanroom separator air filter, it is important to consider the specific requirements of your cleanroom, such as the size and shape of the cleanroom, the level of cleanliness required, and the types of hazardous materials that will be used. By carefully evaluating these factors, you can determine the right cleanroom separator air filter for your needs.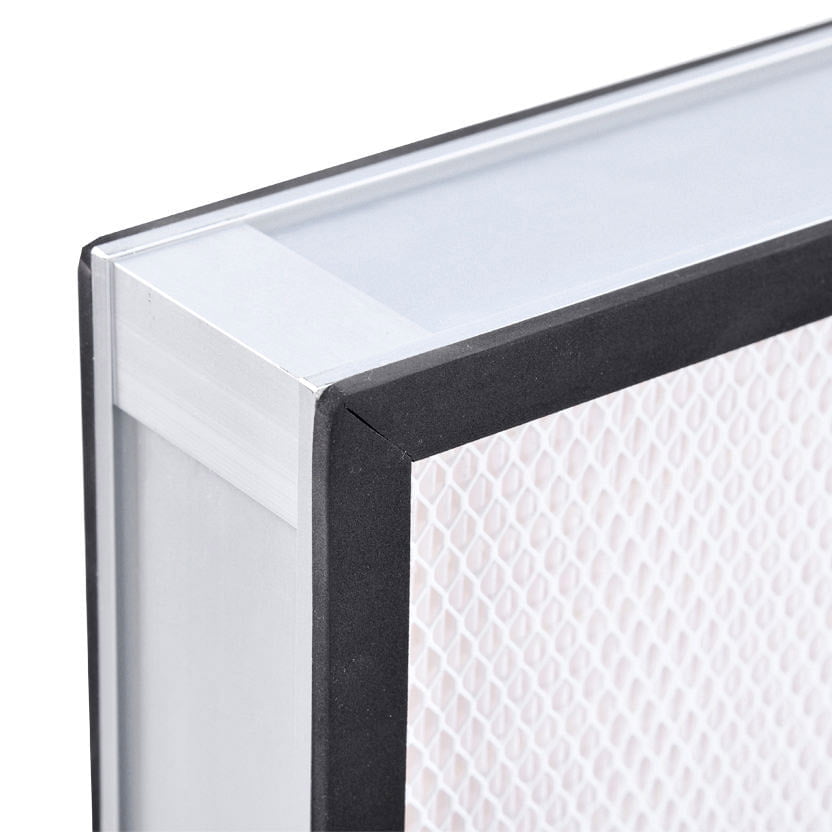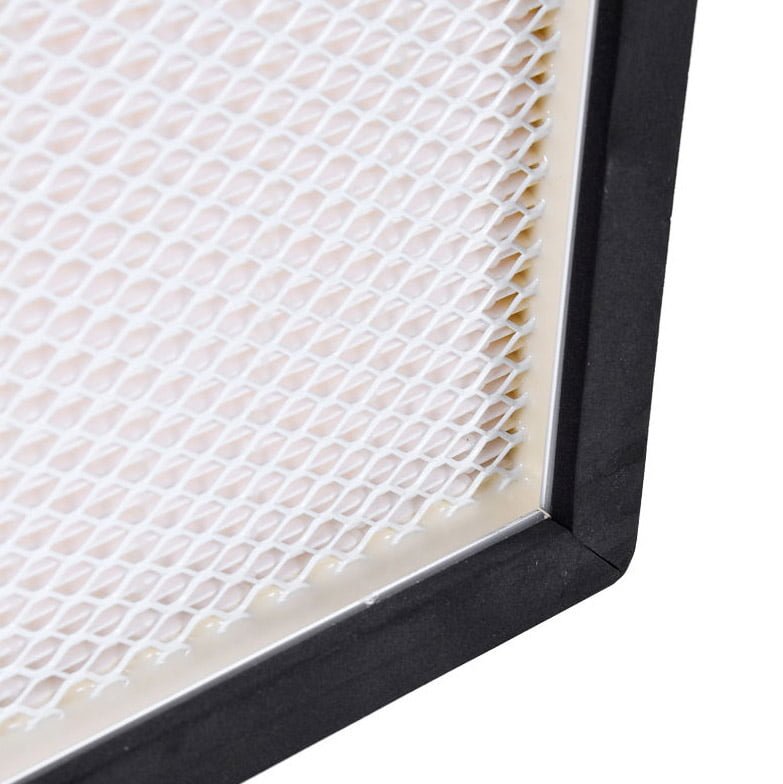 | | | | |
| --- | --- | --- | --- |
| Type: | SF-M6 | SF-F7 | SF-F9 |
| Class EN779 | M6 | F7 | F9 |
| Efficiency EN779 [%] | 65 % | 85 % | 95 % |
| Initial-ΔP[Pa]at nominal airflow | 90 | 110 | 130 |
| Max. temp. [°C] | 120° | 120° | 120° |
The filter media of the separator air filter is usually made of ultra-fine fiberglass, separated by paper or aluminum foil, and the frame can be heat-resistant and made of wood, aluminum alloy, steel, or stainless steel. They are widely used in industries such as pharmaceutical production, electronics, hospitals, clean rooms, laboratories, exhaust systems, nuclear facilities, injection production, film production, and bomb shelters.
And because of its good high temperature resistance, it helps to improve the safety performance of explosion-proof applications in scenarios with flammable and explosive risks.
Why should I use a Separator air filter for my cleanroom?

There are several reasons why you may want to use a separator air filter for your cleanroom:
High efficiency: Separator air filters have a high-efficiency rating, making them effective at removing contaminants from the air.
Compact design: Separator air filters are designed to be compact and easy to install, making them a good choice for cleanrooms with limited space.
Easy maintenance: Separator air filters can be easily removed and replaced, making maintenance quick and simple.
Customizable: Separator air filters can be customized to fit the specific needs and dimensions of a cleanroom.
Long lifespan: With proper maintenance, separator air filters can have a long lifespan, reducing the need for frequent replacements.
Separator air filters can help maintain the cleanliness and air quality of a cleanroom, making them an important component in many cleanroom environments.