This week, the installation of four units of ATEX dispensing booths for Novartis Pharmaceuticals is on the agenda.
Let me delve into the internal structure of these booths: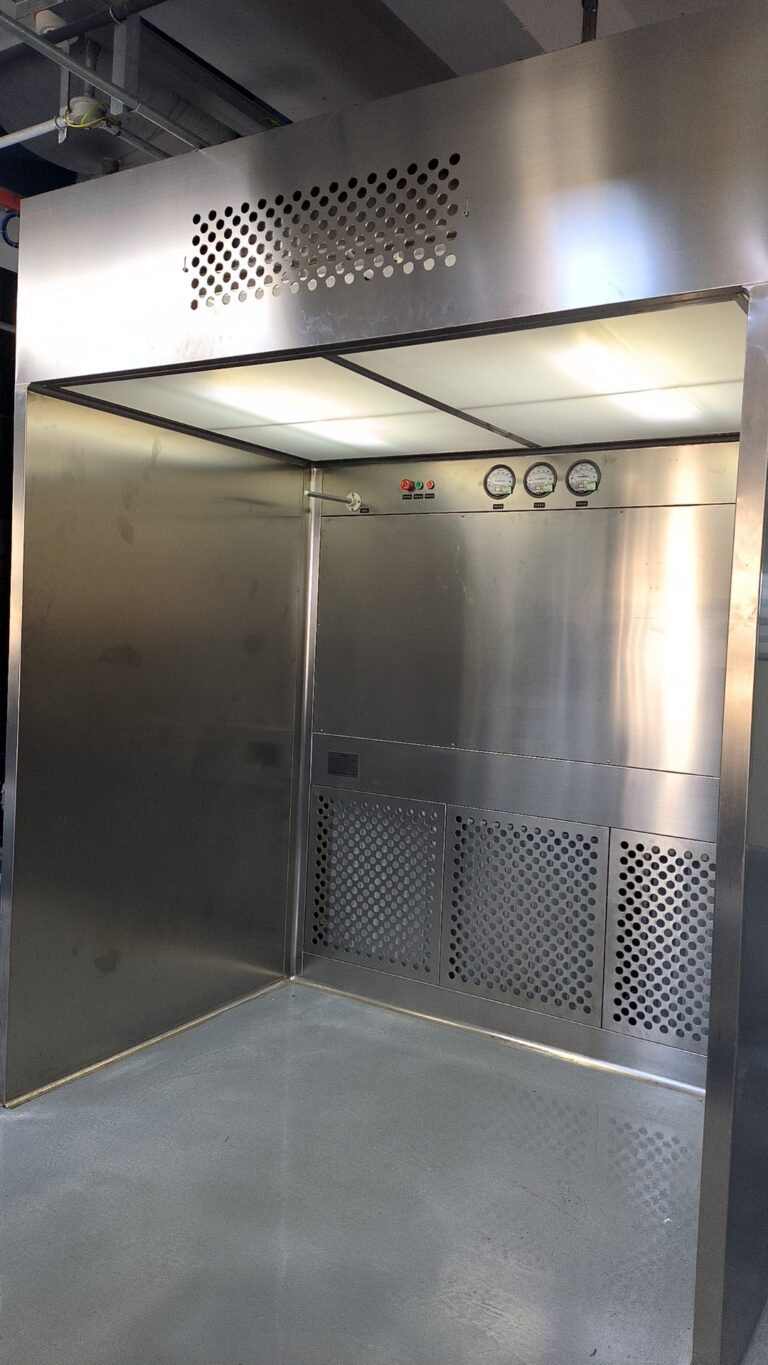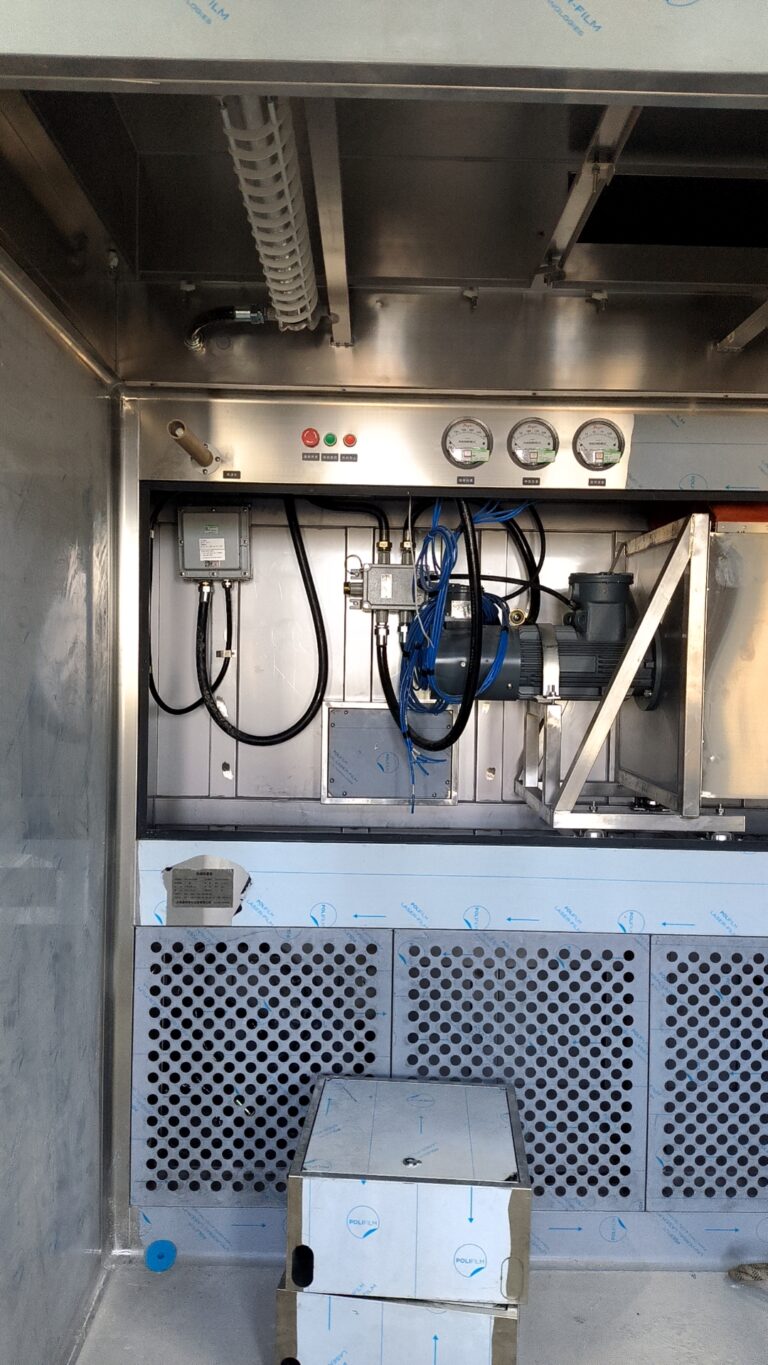 Siemens Motor with Rosenburg Aluminum Impeller provides reliable and efficient performance, offering excellent resistance to corrosion and wear. This combination reduces the need for frequent maintenance, leading to cost savings in the long run.
Siemens PLC and a 7" HMI with a sophisticated 4-level Management system ensure precise access control and optimal security. The Audit Trail function diligently logs and records all booth activities, facilitating traceability and compliance with the stringent 21 CFR Part 11 regulations.
Inside the booth chamber, a separate air tubing distribution box, accompanied by three pressure differential gauges, ensures precision in measurements. Additionally, another trio of pressure differential gauges finds its place in the control center, providing customers with enhanced control and oversight.
The touchscreen and air tubing distribution system are connected using explosion-proof wiring, which is routed through a 100-meter explosion-proof conduit and installed in a non-hazardous area. This setup allows customers to operate the booth safely from their office.
Novartis prioritizes safety as paramount. All components utilized in the dispensing booth are fully certified, meeting the essential safety standards and aligning with NEC 505 requirements for hazardous locations.
Ensuring the booth's internal systems remain secure, the electrical components are safely enclosed in a durable stainless steel explosion-proof box. Additionally, the booth's internal structure includes SS304 bracket to reinforce its resistance to shocks and vibrations.
For a comprehensive understanding of the dispensing booth's working principle, please refer to the relevant page on our website.
Should you require further clarification or assistance, please do not hesitate to reach out to our dedicated team. We are unwavering in our commitment to providing you with a secure and efficient solution for your dispensing needs. Thank you once again for entrusting us with your choice.